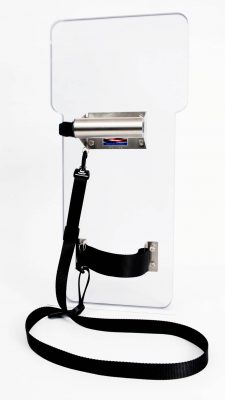 Breakaway Sling
Black adjustable (breakaway) sling with split ring attachment
Plastic hardware to prevent scratches on Shield
Prices
$21.95
Product Description
Breakaway Sling
The breakaway sling help to keep the shield connected to the body in case both hands are used.
Technical Details
Overview
Breakaway Sling
Details
Black adjustable (breakaway) sling with split ring attachment
Split rings that break away under 20 lbs of force (rings can be doubled to 40 lbs.)
Two Plastic swivel hooks and two plastic guides (plastic hardware was used in order not to scratch the Shield)
Materials
All plastic material
1 inch black nylon sling
Accessories
Order
Note: 4% will be added to all orders made by credit card.
Orders can only be made directly through the office of METT-T.Please contact us directly either via email or phone.